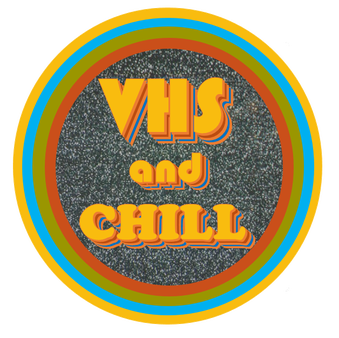 ---
12-11-23 - MONDO MONDAY @ THE BUNKER CLUB
---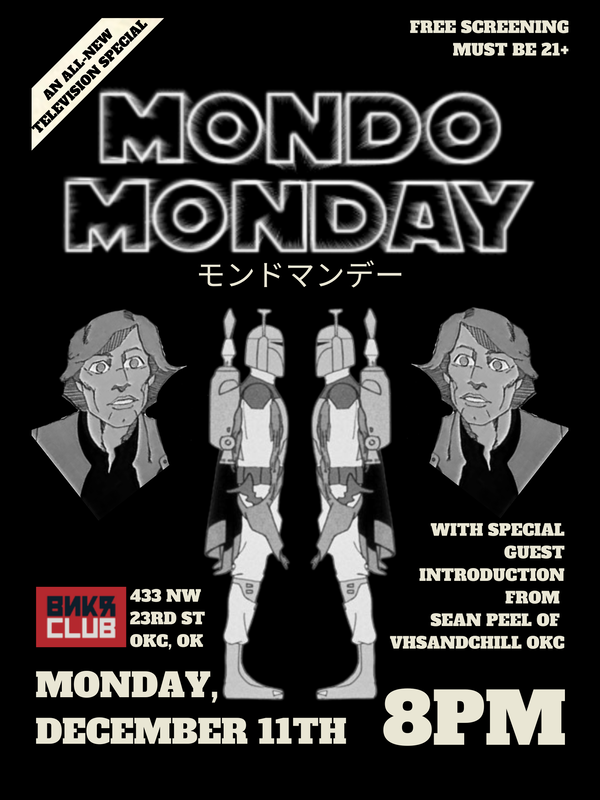 ---
When: Monday, December 11th, 8pm
Where: The Bunker Club, 433 NW 23rd St, OKC, OK
Price: FREE
Every Monday night, a wild man named Lucas hosts FREE movie screenings at THE BUNKER CLUB. These weekly dives into the fringes of cult cinema explore some of the weirdest and wildest film genres.
Broadcast in its entirety only once, on Friday, November 17, 1978. This piece of once lost-media was saved from oblivion by fanatics. For years, it could only be found on bootleg VHS tapes bought and sold from sci-fi convention booths. It was 1990 something and it was one of these copy of a copy VHS tapes in which I beheld this television travesty for the very first time. At first, I thought it was hilarious. A horribly crafted conflagration of sight and sound in which characters that I treasured were treated like bumbling caricatures. Over the years I've seen it at one house party or another, shown for comedy and mocking, over and over again. I have since grown to absolutely loathe it, but here I am, sharing this car accident of a television program to others.
On Monday, December 11th at 8pm, at THE BUNKER CLUB, we will gather together and bear witness, yet again, to the true cost of arrogance and corporate ego. Perhaps you've seen it before, perhaps you've been spared until now, whatever the case may be -
join us, there will be alcohol to help us get through it.
Lots and lots of alcohol.
8pm. Must be 21+
​
RSVP
---
12-13-23 - RETRO MOVIE NIGHT @ SAILOR AND THE DOCK
---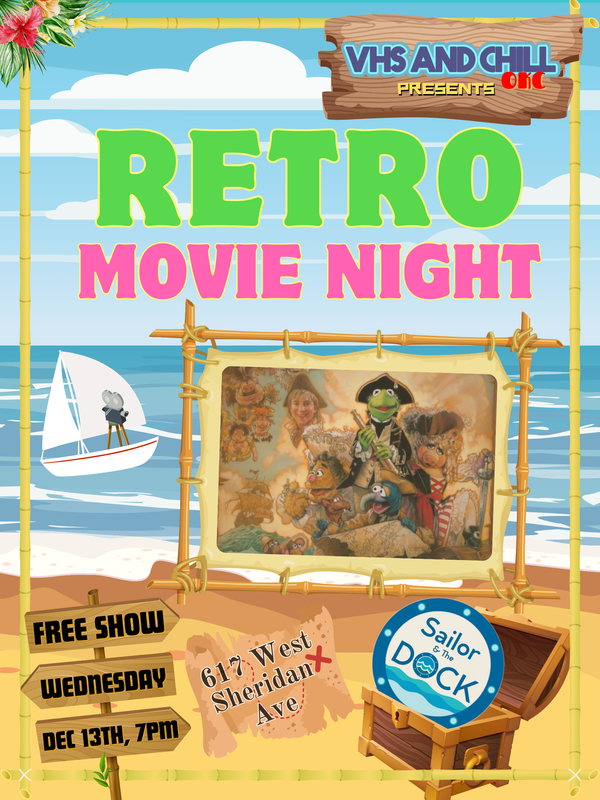 ---
​When: Wednesday, December 13th, 7pm
Where: Sailor and The Dock, 617 W Sheridan Ave, OKC, OK 73102
Price: FREE
Want that feeling of kicking back on the beach and sipping on a cold, tasty, beverage? Well come out and join us for our second FREE Retro Movie Night at Sailor & The Dock! Join us at OKC's new hot spot that's a market, bar, arts and events venue in historic FILM ROW!

Not only are we going to be screening a family classic from 1996, this venue boasts a bar that's made from a sailboat that's lived it's full life navigating Earth's waters. So let's have another adventure with fun film, good friends, and delicious drinks!
​
This film features of cast of monsters, animals, and pirates in an ingenious retelling of the 1883 novel Treasure Island by Robert Louis Stevenson! This is a musical in the best sense, that sense being it stars TIM CURRY as Long John Silver! So bring your kids and sing along with us in a flash back to the days of VHS and tube TVs! This screening is FREE and is one in a curated series of films based around ocean shenanigans!
We'll have a fun contest with the winner getting a prize! Come early and shop around, then check out the film starting at 7pm!
​Please
RSVP
to get yourself a seat
---
---
In early 2016 it all started with the dream of having an old school TV wall, the kind we all saw in our favorite 80's and 90's flicks. After a few trips to some local thrifts stores, I had more than enough old TVs and VCRs. It was about this time I came into a collection of a few thousand VHS tapes and not long after VHSANDCHILL nights were born. Every month or so we started showings of classic 80's and 90's movies. As these showings became more popular we began doing some theme showings and marathons. We enjoy watching these showings bring in people from every age group and all walks of life. VHS is dead. Long live VHS!
---
---
© VHSANDCHILL, LLC 2017