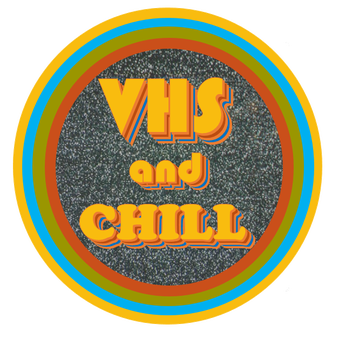 ---
UPCOMING EVENT: 12-14-18 - VHSANDCHILL PRESENTS - 'DIE-HARD 2: DIE HARDER' @ RODEO CINEMA
---
---
​
When: Friday December 14th at 10:00pm
Where: Rodeo Cinema, 2221 Exchange Ave, Oklahoma City, OK 73108
Price: Senior (65+), Student, Teacher, Military = $7.50, General Admission = $9.50
With the original 'Die-Hard' quickly becoming one of the most popular Christmas films around, we knew that everybody around town would be showing it. So we figured you know what's better than 'Die-Hard'? 'DIE-HARD 2: DIE HARDER'!!! Everybody's favorite New York City cop who's always in the wrong place at the wrong time is BACK! A year later and John McClain is once again fighting off terrorists, this time it's against a group hell bent on causing complete chaos and destruction at an airport!

This film was a box office smash and completely destroyed the grosses of the original! Here we're presenting it back on THE BIG SCREEN on original VHS!

We're also having a Christmas Present Unwrapping giveaway before the show!

This Screening Will Be Friday, December 14th at 10pm @ Rodeo Cinema!
RSVP
---
---
In early 2016 it all started with the dream of having an old school TV wall, the kind we all saw in our favorite 80's and 90's flicks. After a few trips to some local thrifts stores, I had more than enough old TVs and VCRs. It was about this time I came into a collection of a few thousand VHS tapes and not long after VHSANDCHILL nights were born. Every month or so we started showings of classic 80's and 90's movies. As these showings became more popular we began doing some theme showings and marathons. We enjoy watching these showings bring in people from every age group and all walks of life. VHS is dead. Long live VHS!
---
---
© VHSANDCHILL, LLC 2017