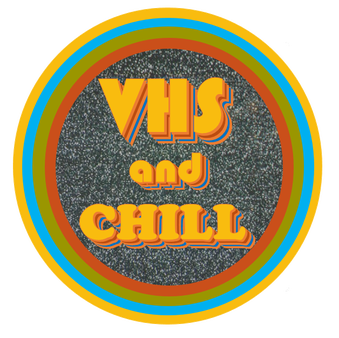 ---
3-21-21 - VHSANDCHILL PRESENTS: 'BLOCKBUSTED VIDEO' @ RODEO CINEMA!
---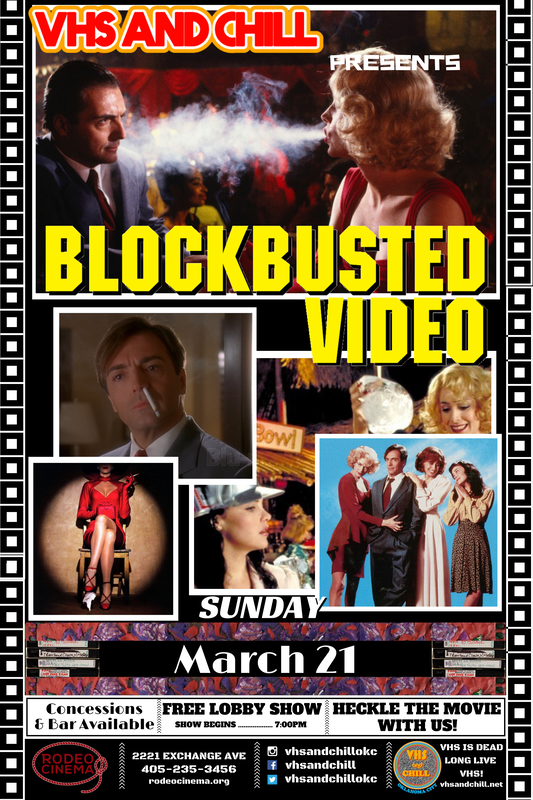 ---
When: Sunday March 21st at 7:00pm
Where: Rodeo Cinema, 2221 Exchange Ave
Price: FREE SHOW!
VHSANDCHILL will be presenting BLOCKBUSTED VIDEO screenings at RODEO CINEMA!
The show will be the same format and these shows are always FREE! Welcome to BLOCKBUSTED VIDEO!
We watched the trailer for this film on the VHS for last month's screening and we were dying! This was an absolute MUST watch! I know it's going to be awful, but it still looks GLORIOUS!
With our friend Keeva Danielle, we're reviving the old BLOCKBUSTED VIDEO show from 2017 but with a twist! We're going to be riffing on this movie together. So talking, joking, singing, and pretty much everything else is, not only, allowed but ABSOLUTELY encouraged!
These screenings are always FREE and we invite you all out to come hang and have a good time riffing on this hilariously bad film!
SHOW STARTS AT 7:00PM / FREE SHOW!
ABOUT THE FILM: This American sex comedy thriller film was directed by Carl Reiner. It parodies the erotic thriller movie genre, which at the time had reached its commercial peak, as well as being a parody of 1940s film noir and the psychological thriller genre. (1993)
​
RSVP
---
---
---
In early 2016 it all started with the dream of having an old school TV wall, the kind we all saw in our favorite 80's and 90's flicks. After a few trips to some local thrifts stores, I had more than enough old TVs and VCRs. It was about this time I came into a collection of a few thousand VHS tapes and not long after VHSANDCHILL nights were born. Every month or so we started showings of classic 80's and 90's movies. As these showings became more popular we began doing some theme showings and marathons. We enjoy watching these showings bring in people from every age group and all walks of life. VHS is dead. Long live VHS!
---
---
© VHSANDCHILL, LLC 2017