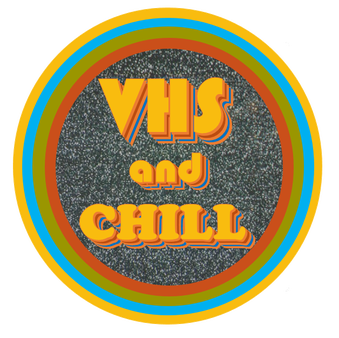 ---
COMING SOON
- VHSANDCHILL PRESENTS @ RODEO CINEMA!!!
---
---
VHSANDCHILL OKC is insanely proud to announce that at long last we have a permanent home for all our VHS shenanigans:
Rodeo Cinema
!
BLOCKBUSTED VIDEO! TOONS ON THE ROCKS! VHS ROULETTE! FANTASY REWIND! VHS GRINDHOUSE! It has all led to this!
These shows will be smoke-free and all ages (depending on what we watch). We'll have FREE drink samples! Popcorn specials and MORE! Follow us to find out when this will all be going down!!!
​
---
---
---
In early 2016 it all started with the dream of having an old school TV wall, the kind we all saw in our favorite 80's and 90's flicks. After a few trips to some local thrifts stores, I had more than enough old TVs and VCRs. It was about this time I came into a collection of a few thousand VHS tapes and not long after VHSANDCHILL nights were born. Every month or so we started showings of classic 80's and 90's movies. As these showings became more popular we began doing some theme showings and marathons. We enjoy watching these showings bring in people from every age group and all walks of life. VHS is dead. Long live VHS!
---
---
© VHSANDCHILL, LLC 2017