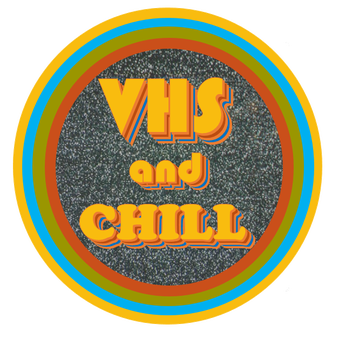 ---
UPCOMING EVENT: VHSANDCHILL PRESENTS - CULT CLASSIC 80'S MOCKUMENTARY @ 51st Street Speakeasy
---
---
When: Thursday, April 12th at 8:00pm
Where:
51st Street Speakeasy
, 1114 NW 51st Street, Oklahoma City, OK 73118
Price: FREE SHOW!!!
The CULT 80's Rockumentary!!
This 1984 rock music mockumentary broke ground as they follow around one of the greatest fictional British Heavy Metal Bands of ALL TIME! It's often called "The Funniest Rock Movie Ever Made!"
This is a FREE SHOWING and we want you to come out and join us for a night of music and fun!
We'll have drink specials and the Speakeasy's $5 Burger & Chips deal going on all night! Might even have some giveaways!
Doors Open at 8pm / Show Starts at 8:30pm / !! FREE SHOW !!/ 21+
RSVP:
---
UPCOMING EVENT: MIDNIGHT MOVIE @ IAO GALLERY on FILM ROW
---
'>
---
When: Saturday, April 21st at 12:00 MIDNIGHT
Where:
IAO GALLERY
, 706 W Sheridan Ave, Oklahoma City, OK 73102
Price: FREE SHOW!!!
This will be our first FREE MIDNIGHT MOVIE showing out at the IAO Gallery on
Film Row
! We're teaming up with the
OKC Film Society
and
Individual Artists of Oklahoma - IAO Gallery
for a new monthly film screening! These will be open to the public and free!
Our first showing will be Saturday, April 21st at Midnight and will be a classic 90's thriller!
A trio of individuals get caught up in a frenzy of lies, love, and murder!
Somehow there are four movies in this film series, though none of the sequels ever live up to the pulpy gloss of the original!
Doors Open at 11:30pm / Show Starts at MIDNIGHT / !! FREE SHOW !!/ 18+
​
RSVP:
---
---
In early 2016 it all started with the dream of having an old school TV wall, the kind we all saw in our favorite 80's and 90's flicks. After a few trips to some local thrifts stores, I had more than enough old TVs and VCRs. It was about this time I came into a collection of a few thousand VHS tapes and not long after VHSANDCHILL nights were born. Every month or so we started showings of classic 80's and 90's movies. As these showings became more popular we began doing some theme showings and marathons. We enjoy watching these showings bring in people from every age group and all walks of life. VHS is dead. Long live VHS!
---
---
© VHSANDCHILL, LLC 2017