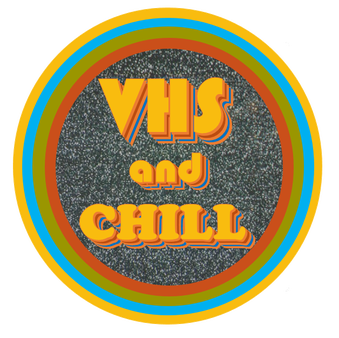 ---
5-13-22 - LIVE! on the Plaza: deadCenter takeover @ THE PLAZA DISTRICT (VHSANDCHILL OUTDOOR SCREENING @ PLAZA BACKYARD - 8:30pm)

---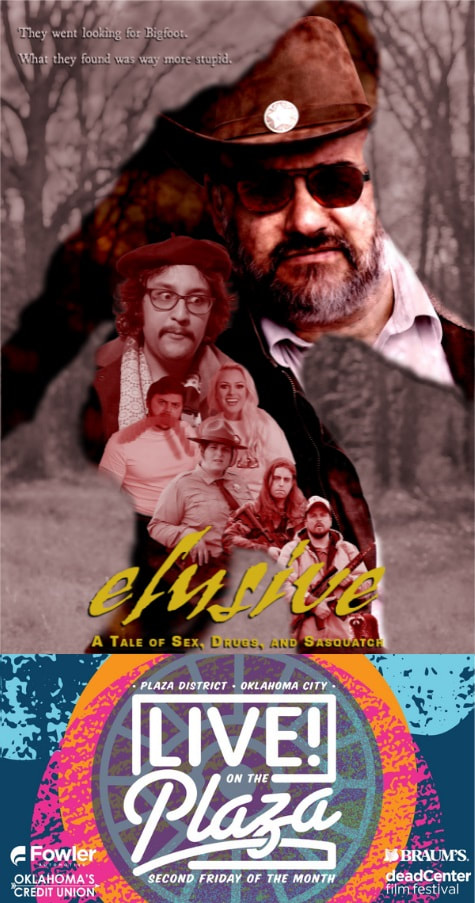 ---
When: Friday, May 13th 6pm - 10pm
Where: PLAZA DISTRICT, 1745 NW 16th ST, F1, OKLAHOMA CITY, OK .
Price: FREE
Get ready to celebrate one of Oklahoma City's best festivals in Plaza style! This month, deadCenter is taking over LIVE with fun activities and even a chance to win a FREE All Access pass to deadCenter Film Festival (June 9-12)! We will also continue our Outdoor Market featuring work from local artists!
Featured Nonprofit:
deadCenter Film - Since 2001, deadCenter has attracted the best independent films from around the world to downtown Oklahoma City and provided year-round programming and education opportunities for students and working professionals.
Full schedule to be announced!
Friends of the Plaza VIP Area: 6:30-8pm
VHSANDCHILL Outdoor Screening of ELUSIVE: 8:30pm
​
Location: Plaza Alley Walls (by The Spy dance party!)
Join the FOP VIP experience with treats courtesy of Fowler Automotive and Anthem Brewing, Official Craft Beer of Friends of the Plaza. Friends of the Plaza is presented by Fowler Automotive. Not a Friend? Sign up or renew here:
http://www.plazadistrict.org/fop/
LIVE on the Plaza is presented by Fowler Automotive, Braum's Ice Cream & Dairy, and Oklahoma's Credit Union
​RSVP
---
5-28-22 - VHSANDCHILL OKC TAPE SWAP @ ELK VALLEY BREWING CO.
---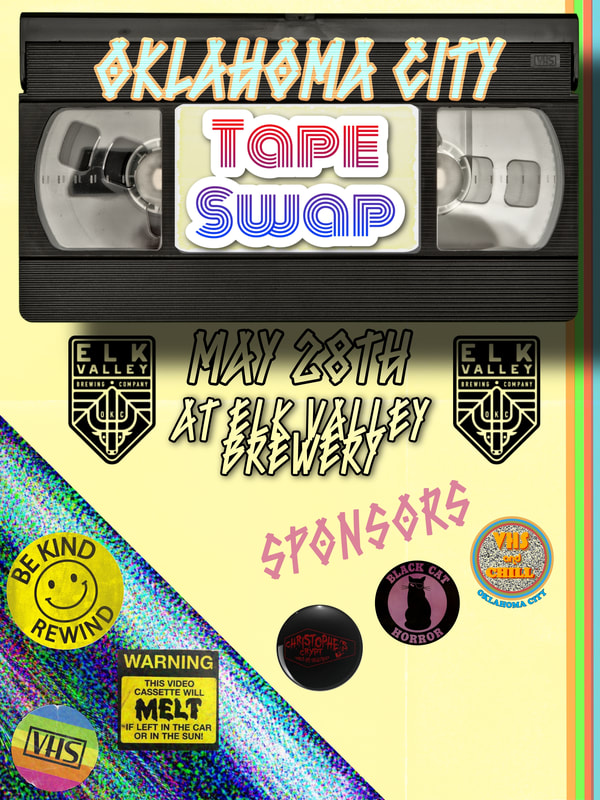 ---
When: Saturday, May 28th 5pm - 10pm
Where: ELK VALLEY BREWING CO., 1210 N Hudson Ave, OKC, OK 73103
Price: FREE
The Tape Swap event we've all been waiting for! The Oklahoma City Tape Swap will be filled with Vendors, Beer, and Movies! We want you to bring your tables and your best retro gear to swap and sell! VHS, Beta, Laserdisc, Video Games, everything and anything!
We'll have a projector and screen setup for throwing up some classic VHS masterpieces! So grab some delicious Elk Valley beer and join us!
Tell your friends! Share this event to anybody you think might be interested!
SEE YOU ALL THERE!
Co-hosted by VHS and CHILL
Sponsors/Vendors
Vhs and Chill
Black Cat Horror
Christophe's Crypt
​RSVP
---
5-28-22 - VHSANDCHILL UNDEADCENTER SCREENING @ ELK VALLEY BREWING
---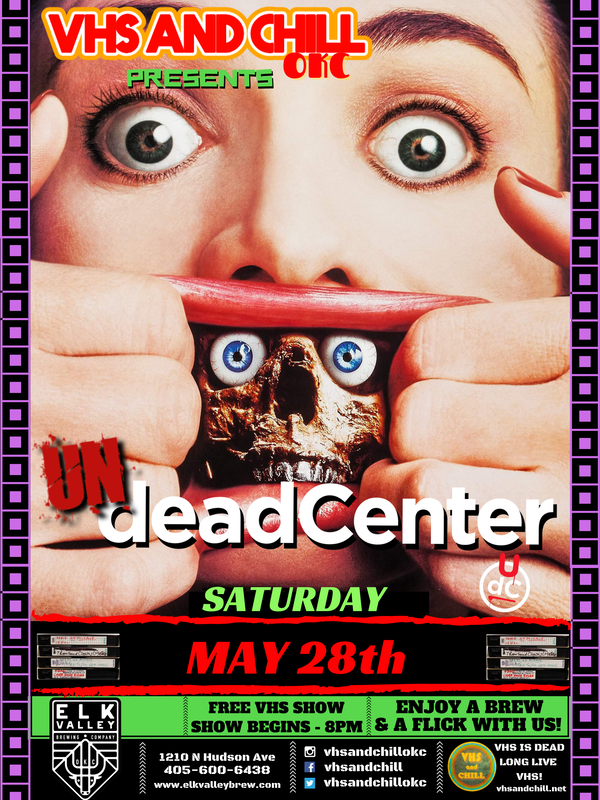 ---
When: Saturday, May 28th at 8:00pm
Where: Elk Valley Brewery, 1210 N Hudson Ave, OKC, OK 73103
Price: FREE
VHS is back at Elk Valley with a VHS GRINDHOUSE horror screening during the OKC Tape Swap!
Together, with Elk Valley Brewing Co, and deadCenter Film Festival, we're bringing you a special event screening as part of uNdeadCenter! This film series is curated and hosted by director Mickey Reece!
This show will be presented in glorious VHS at the Elk Valley Brewery and hosted by Mickey Reece and Sean Peel!
This early Peter Jackson directed movie features an unfortunate encounter with a Sumatran rat-monkey that leads to bloody violence!
So come out, have some of the BEST Made-in-Oklahoma Beer, and enjoy an evening of brew and action the likes of which this city has never seen!
RSVP
---
---
---
In early 2016 it all started with the dream of having an old school TV wall, the kind we all saw in our favorite 80's and 90's flicks. After a few trips to some local thrifts stores, I had more than enough old TVs and VCRs. It was about this time I came into a collection of a few thousand VHS tapes and not long after VHSANDCHILL nights were born. Every month or so we started showings of classic 80's and 90's movies. As these showings became more popular we began doing some theme showings and marathons. We enjoy watching these showings bring in people from every age group and all walks of life. VHS is dead. Long live VHS!
---
---
© VHSANDCHILL, LLC 2017