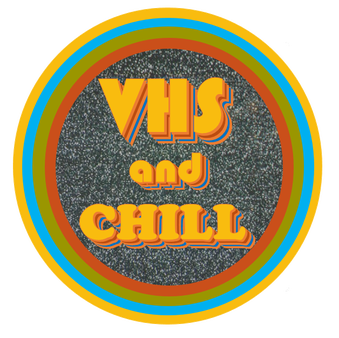 ---
12
-16-19 - VHSANDCHILL PRESENTS - 'BARGAIN BIN' @ RODEO CINEMA
---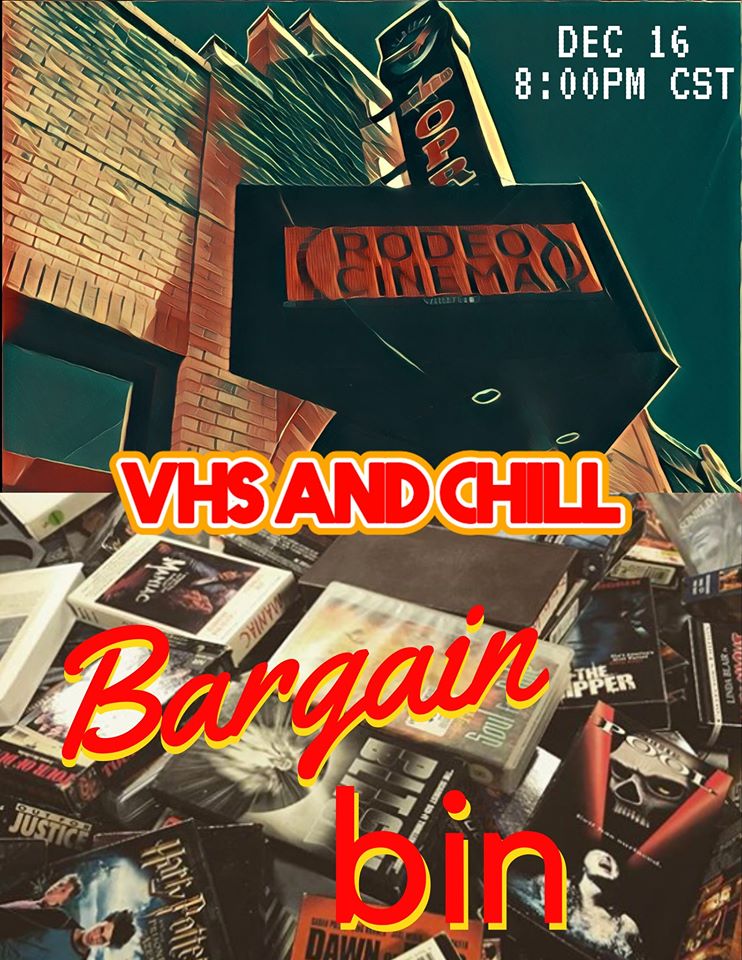 ---
When: Monday December 16th at 8:30pm
Where: Rodeo Cinema, 2221 Exchange Ave, Oklahoma City, OK
Price: ONLY $10.00
VHS and CHILL is coming back to Rodeo Cinema with the fun BARGAIN BIN show we did in Tulsa at Circle Cinema!!
So buckle up cause this is when things get WEIRD! At a BARGAIN BIN screening YOU, the audience, get to be part of the fun! We're hooking the VCR up down on stage in the theater and we have a BIN of the craziest and wild VHS tapes ever caught in the wild!
Audience members will come up to the stage and select a tape to watch. We'll give it 5 minutes or so and then have the crowd choose to go onto another tape or keep watching the one already chosen! It's seriously a blast!
We're going to have some fun prizes and gifts for each ticket holder! More info to come!
​
This Screening will be Monday, December 16th at 8:30pm @ Rodeo Cinema!
TICKETS ON SALE NOW!
---
12-18-19 -
VHSANDCHILL PRESENTS - 'BLOCKBUSTED VIDEO' @ THE PARAMOUNT ROOM
---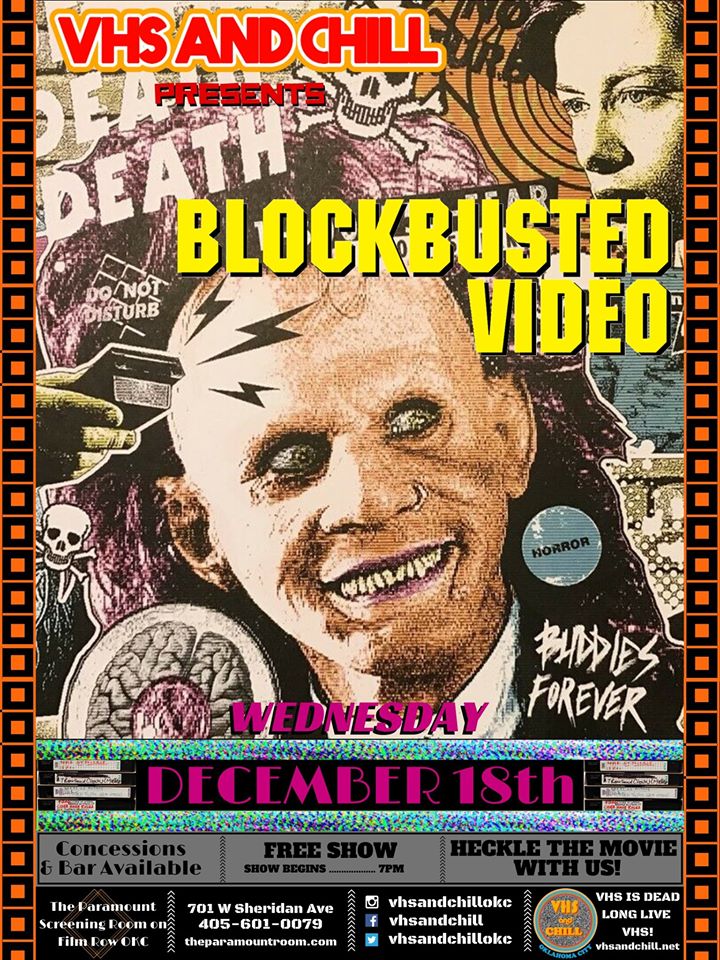 ---
When: Wednesday December 18th at 7:00pm
Where: The Paramount Room, 701 W Sheridan Ave
Price: FREE!!!!
Our 2019 VHS series out at The Paramount Room on Film Row is steamrolling right along! Welcome to BLOCKBUSTED VIDEO!
Again, this month's film was selected by the audience at our last screening. Better heads prevailed this time and they chose a movie that is for sure a cult classic! Yea, it's not a great film or anything it's certainly a lot of fun!
With our friend Keeva Danielle, we're reviving the old BLOCKBUSTED VIDEO show from 2017 but with a twist! We're going to be riffing on this movie together. So talking, joking, singing, and pretty much everything else is, not only, allowed but ABSOLUTELY encouraged!
These screenings are always FREE and we invite you all out to come hang and have a good time riffing on this hilariously bad film!
The Paramount Screening Room has onsite concessions and a bar for adult beverages.
This screening will be held downstairs in the screening room! Show starts at 7:00pm!
SHOW STARTS AT 7:00PM / FREE SHOW!!

RSVP
---
---
---
In early 2016 it all started with the dream of having an old school TV wall, the kind we all saw in our favorite 80's and 90's flicks. After a few trips to some local thrifts stores, I had more than enough old TVs and VCRs. It was about this time I came into a collection of a few thousand VHS tapes and not long after VHSANDCHILL nights were born. Every month or so we started showings of classic 80's and 90's movies. As these showings became more popular we began doing some theme showings and marathons. We enjoy watching these showings bring in people from every age group and all walks of life. VHS is dead. Long live VHS!
---
---
© VHSANDCHILL, LLC 2017