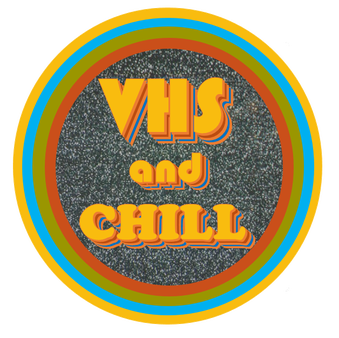 ---
2
-20-20 -
VHSANDCHILL PRESENTS - 'VHS ROULETTE' @ LOST HIGHWAY BAR
---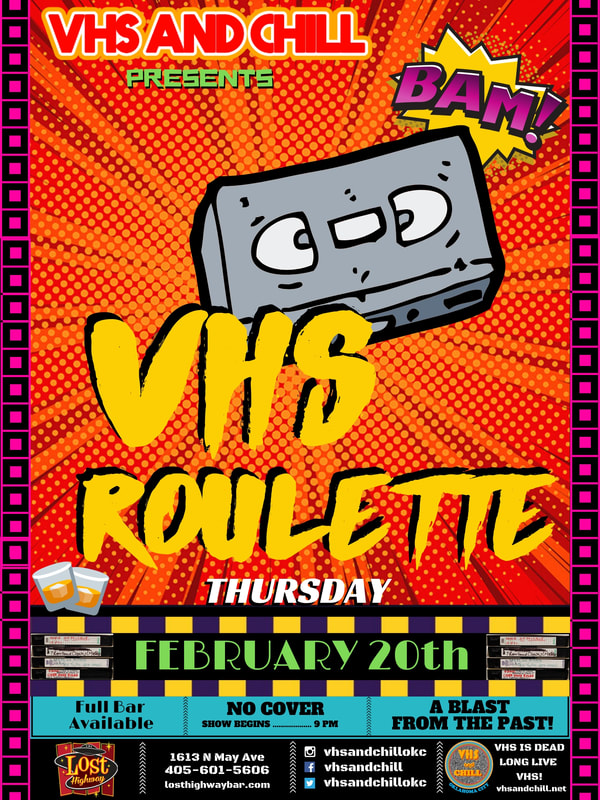 ---
When: Thursday February 20th at 9:00pm
Where: Lost Highway Bar, 1613 N May Ave
Price: FREE!!!!
It's 2020 now, the future, and we here at VHSANDCHILL have been cooking up something special for all you tapeheads here in OKC! These shows will be unlike anything we've done before and we are beyond hyped!
Join us at LOST HIGHWAY bar for VHS ROULETTE! One lucky audience member will spin the wheel and the only rule is: Whatever tape is selected WE HAVE TO WATCH. NO MATTER WHAT IT IS. It could be cartoons, family vacation footage, cinema classics, or things far worse!
The Lost Highway is game for this and we feel like this will be a total riot! So come out and spin the wheel! See where destiny takes us!
These screenings are always FREE and there's no cover charge at the bar.
SHOW STARTS AT 9:00PM / FREE SHOW!!

RSVP
---
3
-11-20 - VHSANDCHILL PRESENTS - 'BLOCKBUSTED VIDEO' @ THE DRUNKEN FRY
---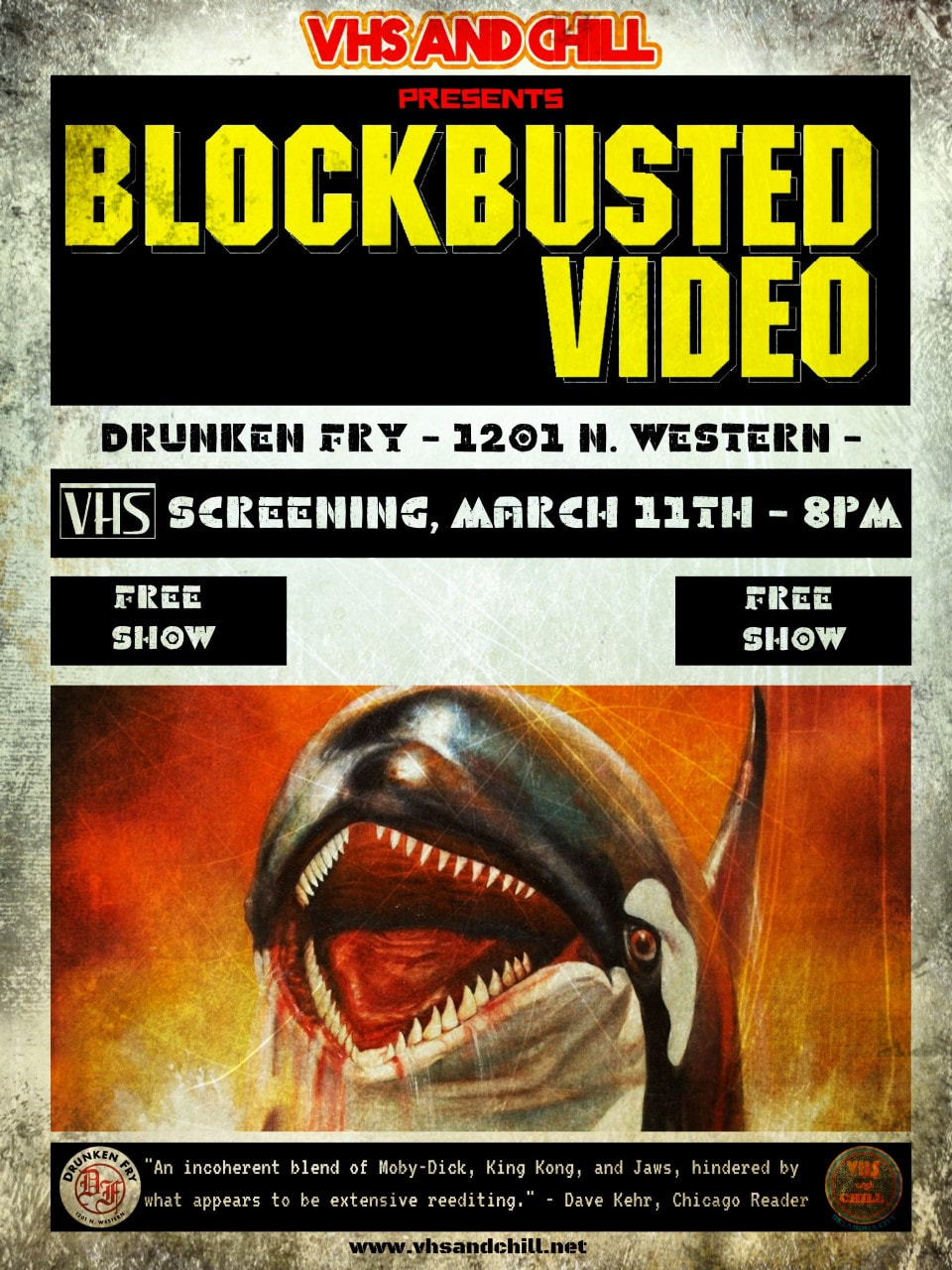 ---
When: Wednesday March 11th at 8:00pm
Where: The Drunken Fry, 1201 N. Western
Price: FREE!!!!
The times they are a changing! We are flipping the script and changing locations. From now on, VHSANDCHILL will be presenting BLOCKBUSTED VIDEO screenings at The Drunken Fry!
The show will be the same format and these shows are always FREE! Welcome to BLOCKBUSTED VIDEO!
We're still screening the same film that was selected by the audience of February's show. So, this one is still on you guys! You ever wondered what 'JAWS' would look like if it was about a Killer Whale...and terrible? Well you're in luck!
With our friend Keeva Danielle, we're reviving the old BLOCKBUSTED VIDEO show from 2017 but with a twist! We're
going to be riffing on this movie together. So talking, joking, singing, and pretty much everything else is, not only, allowed but ABSOLUTELY encouraged!

These screenings are always FREE and we invite you all out to come hang and have a good time riffing on this hilariously bad film!

SHOW STARTS AT 8:00PM / FREE SHOW!

​RSVP
---
3
-17-20 - VHSANDCHILL PRESENTS - 'LEPRECHAUN 3' @ RODEO CINEMA
---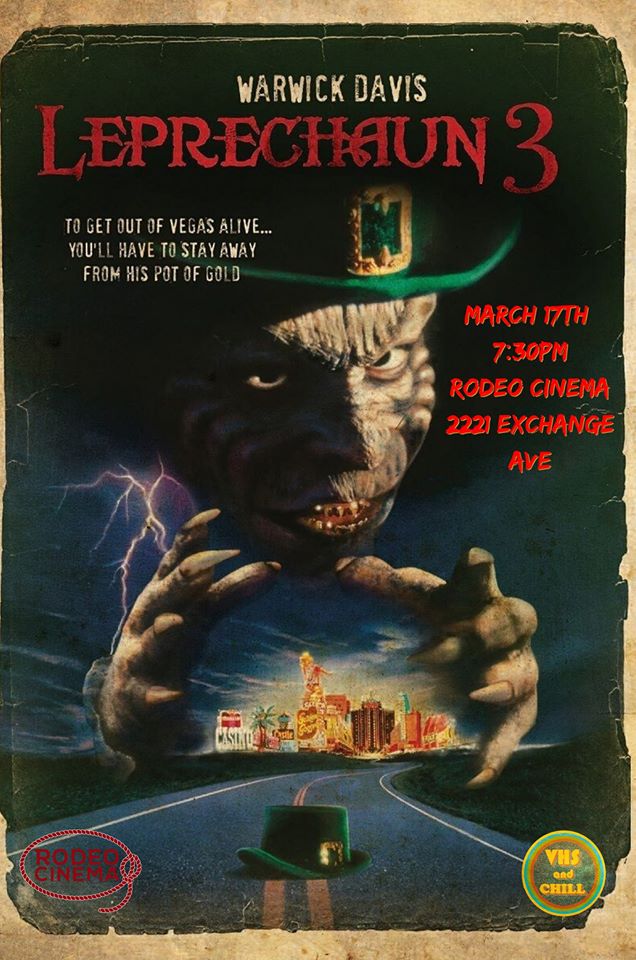 ---
When: Tuesday, March 17th at 7:30pm
Where: Rodeo Cinema, 2221 Exchange Ave, Oklahoma City, OK
Price: ONLY $5.00!
One night in Las Vegas, a pawn shop owner purchases a statue of a leprechaun from a mysterious stranger. He ignores the stranger's warning to never remove the statue's golden medallion and takes it for himself. Instantly the statue transforms into the murderous Leprechaun (Warwick Davis), who vows to kill anyone who takes his gold. Scott McCoy (John Gatins), who unwittingly took a gold coin from the pawn shop, and Tammy (Lee Armstrong), Scott's new friend, are first on the list.
First 40 people in get a one of kind 'Leprechaun 3' event button!
​
This Screening will be Tuesday, March 17th at 7:30pm @ Rodeo Cinema!
TICKETS ON SALE SOON!

​RSVP
---
---
---
In early 2016 it all started with the dream of having an old school TV wall, the kind we all saw in our favorite 80's and 90's flicks. After a few trips to some local thrifts stores, I had more than enough old TVs and VCRs. It was about this time I came into a collection of a few thousand VHS tapes and not long after VHSANDCHILL nights were born. Every month or so we started showings of classic 80's and 90's movies. As these showings became more popular we began doing some theme showings and marathons. We enjoy watching these showings bring in people from every age group and all walks of life. VHS is dead. Long live VHS!
---
---
© VHSANDCHILL, LLC 2017