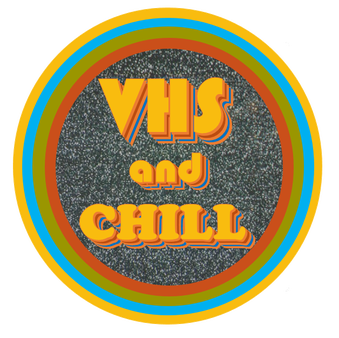 ---
5-1-19 - VHSANDCHILL PRESENTS - BLOCKBUSTED VIDEO @ THE PARAMOUNT ROOM
---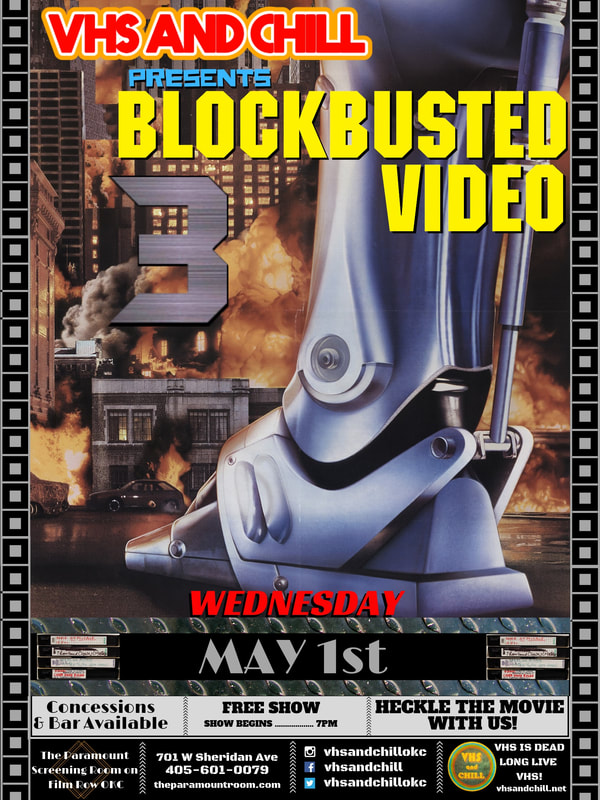 ---
When: Wednesday May 1st at 7:00pm
Where: The Paramount Room, 701 W Sheridan Ave, Oklahoma City, OK 73102
Price: FREE!!!!



Our 2019 VHS series out at The Paramount Room on Film Row is steamrolling right along! Welcome to BLOCKBUSTED VIDEO!
I hate this film with an absolute passion but this is what everybody voted for soooo... LOL
Watching this neutered down version of one of the 80's greatest action heroes is like watching your dad get beat up by the school bully, but hey ROBOT NINJAS!
I would recommend steeling yourself for this by watching this first two films so when the darkness begins, you can warm yourself with the happy memories of better times.
So get ready cause this movie is a dumpster fire in the best way!
"YOU MAY WANT TO CALL THE FIRE DEPARTMENT!"
With our friend Keeva Danielle, we're reviving the old BLOCKBUSTED VIDEO show from 2017 but with a twist! We're going to be riffing on this movie together. So talking, joking, singing, and pretty much everything else is, not only, allowed but ABSOLUTELY encouraged!
These screenings are always FREE and we invite you all out to come hang and have a good time riffing on this hilariously bad film!
The Paramount Screening Room has onsite concessions and a bar for adult beverages.
These screenings will be every first Wednesday of the month! Show starts at 7:00pm!
SHOW STARTS AT 7:00PM/!! FREE SHOW!!

​RSVP
---
5
-09-19 - VHSANDCHILL PRESENTS 'VHS GRINDHOUSE' @ ELK VALLEY BREWERY!
---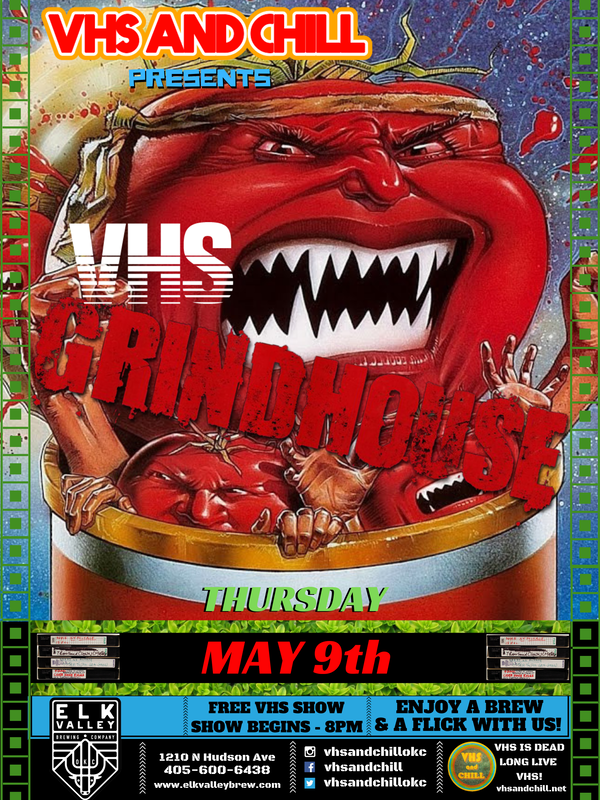 ---
When: Thursday May 09th at 8:00pm
Where: Elk Valley Brewery, 1210 N Hudson Ave, OKC, OK 73103
Price: FREE
Together, with Elk Valley Brewing Co, we're bringing you a new VHS series here in Oklahoma City! Welcome to 'VHS GRINDHOUSE'!!!
These screenings will be presented in glorious VHS at the Elk Valley Brewery! They've been hand picked by Elk Valley and us for maximum carnage! These will be the best action, kung-fu, and grindhouse flicks still available on video cassette!
So come out, have some of the BEST Made-in-Oklahoma Beer, and enjoy an evening of brew and action the likes of which this city has never seen!
​
RSVP
---
5-10-19 - LIVE! on the Plaza: deadCENTER Takeover @ THE PLAZA DISTRICT (VHSANDCHILL Outdoor Screening @ PLAZA BACKYARD)
---
---
---
5-14-19 - FILM ROW TRIVIA NIGHT @ THE PARAMOUNT ROOM
---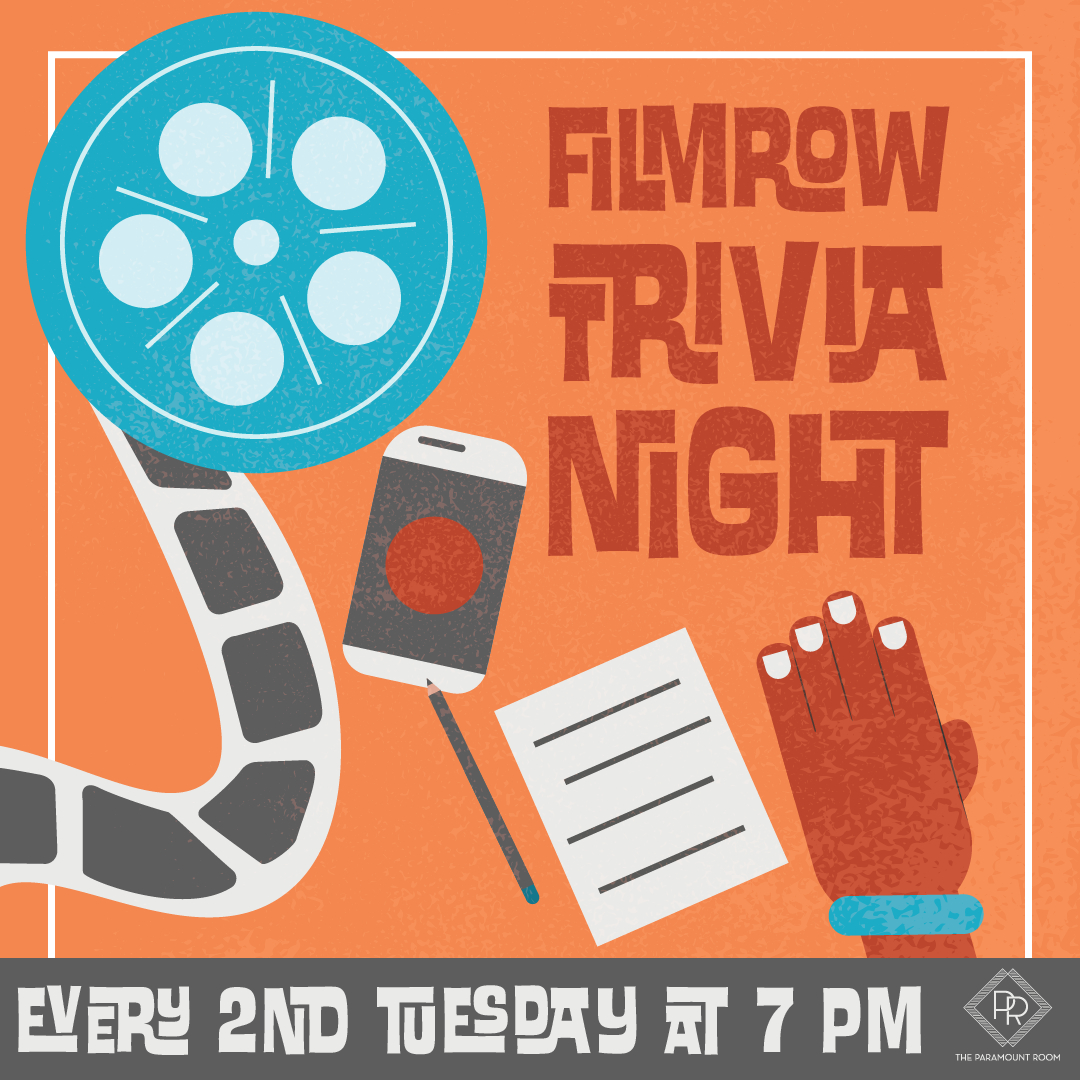 ---
When: Tuesday May 15th at 7:00pm
Where: The Paramount Room, 701 W Sheridan Ave, Oklahoma City, OK 73102
Price: FREE!!!!
Bring your film knowledge and get ready to show everyone that those "marathons" have paid off!
Hosted by
Brian Pelts
and
Sean Peel
from
VHS and CHILL
!
Doors open at 7pm | Trivia starts at 8pm
Prizes for 1st place!
Bring your noggin! See ya here
RSVP
---
5-17-19 - VHSANDCHILL PRESENTS - 'BIG TROUBLE IN LITTLE CHINA' @ RODEO CINEMA
---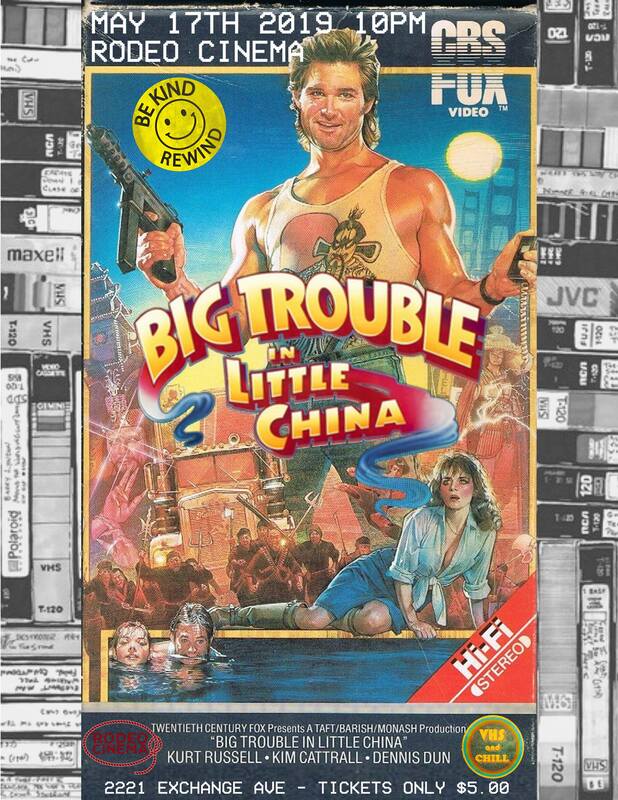 ---
When: Friday May 17th at 10:00pm
Where: Rodeo Cinema, 2221 Exchange Ave, Oklahoma City, OK 73108
Price: ONLY $5.00! TICKETS ON SALE NOW!
Truck driver Jack Burton is in over his head! With his friend Wang Chi, lawyer Gracie Law, and a not-so-simple bus driver named Egg Shen, they go toe to toe with a powerful sorcerer named Lo Pan and embark in a great adventure in the underground of Chinatown, where they face a world of magicians and magic, monsters and martial arts fighters!
Just remember what ol' Jack Burton does when the earth quakes, and the poison arrows fall from the sky, and the pillars of Heaven shake. Yeah, Jack Burton just looks that big ol' storm right square in the eye and he says, "Give me your best shot, pal. I can take it."
First 20 people in get a one of kind 'Big Trouble in Little China' button!
More fun surprises to come!
​
This Screening will be Friday, May 17th at 10pm @ Rodeo Cinema!

RSVP
---
---
In early 2016 it all started with the dream of having an old school TV wall, the kind we all saw in our favorite 80's and 90's flicks. After a few trips to some local thrifts stores, I had more than enough old TVs and VCRs. It was about this time I came into a collection of a few thousand VHS tapes and not long after VHSANDCHILL nights were born. Every month or so we started showings of classic 80's and 90's movies. As these showings became more popular we began doing some theme showings and marathons. We enjoy watching these showings bring in people from every age group and all walks of life. VHS is dead. Long live VHS!
---
---
© VHSANDCHILL, LLC 2017